Our Services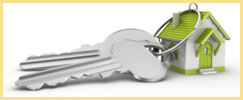 Residential Services
There are different residential locksmith problems you can encounter in a long way run.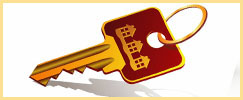 Commercial Services
There are many situation that's really hard to avoid and there are circumstances that you...
Locksmiths are known for a wide range of tasks which ranges from everyday lockout situations to installing digital locks, window locks or brand new security systems for either residential or business establishments. They are knowledgeable in different types of services and locks, although because of the complex nature of the some of the systems, one particular locksmith may not be fully experienced in every aspect of the industry. Therefore, it is essential to employ a professional locksmith who is skilled at providing the right service for your specific needs.
Our locksmith company is on call 24/7 and deals particularly with lockouts, which means a demand is there to open a door because of either keys are misplaced or getting locked out the front-door with the keys still inside the house. We often take on several other duties such as installing brand new locks or getting new keys cut. We can deal with standard everyday door locks or the much more complicated electronic or high security locks.
Some of the modern key or electronic-based locks can be quite difficult to do it yourself, so it might benefit you to use our services. We are able to deal with all aspect of the installation. Our locksmith technicians can complete all tasks that are related to installing, fixing the locks of your doors and in configuring your whole security system set-up. Our specialists can take on all types of locksmith services that will be performed to your complete satisfaction. So don't hesitate and contact us today.
States We Serve: